El Hermitaño
Larry Torres is associate professor of foreign languages and cultures at The University of New Mexico – Taos. In 1992 he was named outstanding national foreign language teacher of the year at the Walt Disney American Teacher Awards. He has received numerous honors and awards and has appeared in several magazines. He is a popular speaker in the field of cultural sensitivity and teacher training, as well as a speaker on global education.
---
Available through regional booksellers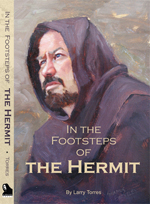 In the Footsteps of the Hermit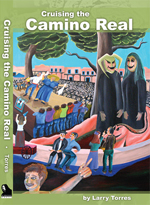 Cruising the Camino Real
Habla Usted Spamglish

Audio of Larry Torres reading excerpts from his tongue-in-cheek column, "Habla Usted Spamglish" (scroll down).
---
Media Productions
Email: mmedia@nmsu.edu